So I had a pretty neat weekend; I went to the Michigan Fiber Festival in Allegan. New experience, as I've never been to one before.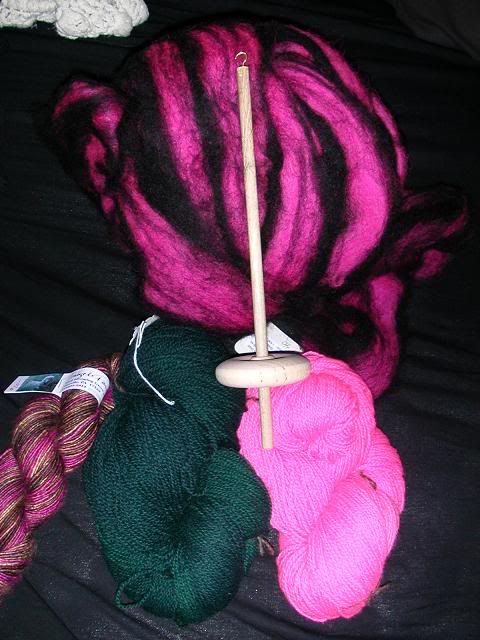 What have we here?
A massive ball of hot pink and black roving, and a drop spindle. I'm trying to learn, but I seem to be pretty klutzy with the thing. Any tips? I'm new to this spinning thing.
Just in case I hate it, I have backup: two balls of wool from a vendor called Lamb Lane, in hot pink and green (green for my mom). They're 400 yards each, sport-ish weight, and were only $6 each!
Also we have 200 yards of a 50/50 wool/silk blend that feels like butter! I'm picturing a nice lacy scarf ALL FOR ME.
Yeah, I'd say I was actually pretty good and didn't buy all that much.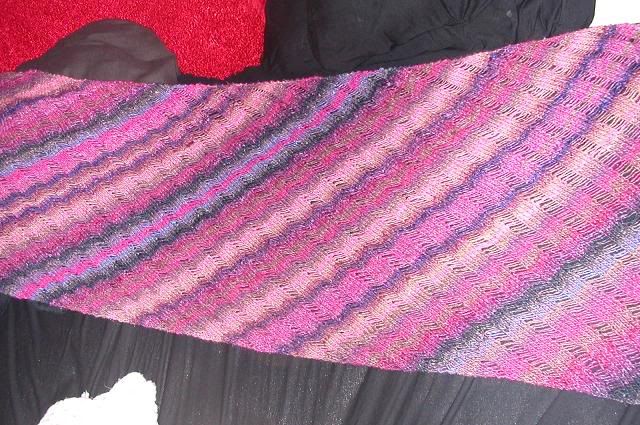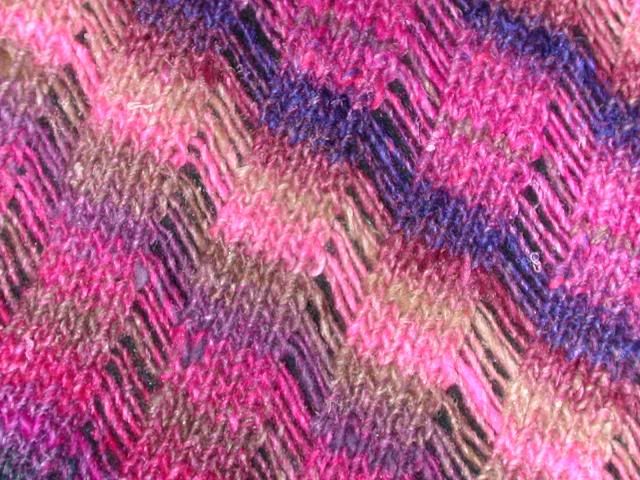 This is my clapotis, out of my birthday gift yarn, seven balls of Noro Silk Garden #205. I know everyone and their mother has made one, and I felt sort of like a sellout doing one, but I really like how it turned out.