Hooray! I finally finished my
super-easy top-down cardigan
out of Malabrigo (four hanks, but barely using the fourth). The color name is Loro Barranquero. I fell in instant love with the yarn at my LYS when they got it in because the colors all wound up on the hanks looked like fire. You know, fire in yarn form...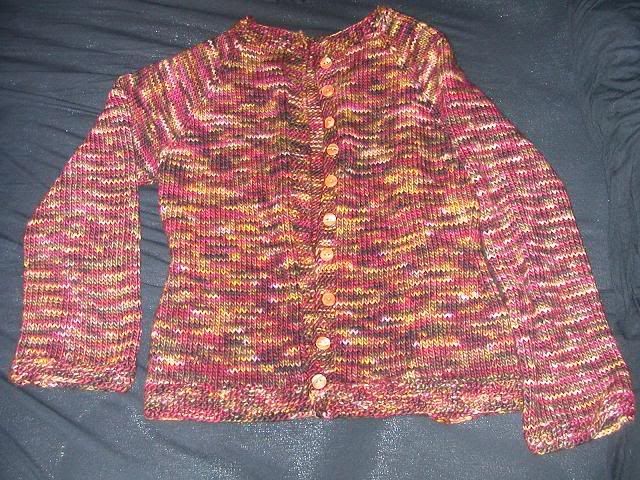 Next one is me (sort of) modeling it.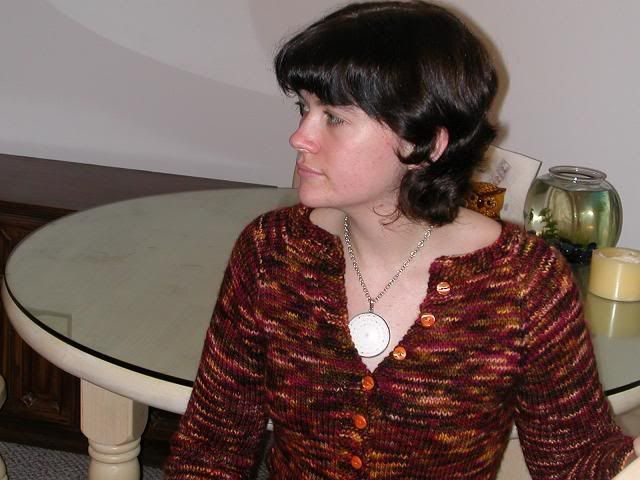 And a close-up of the buttons...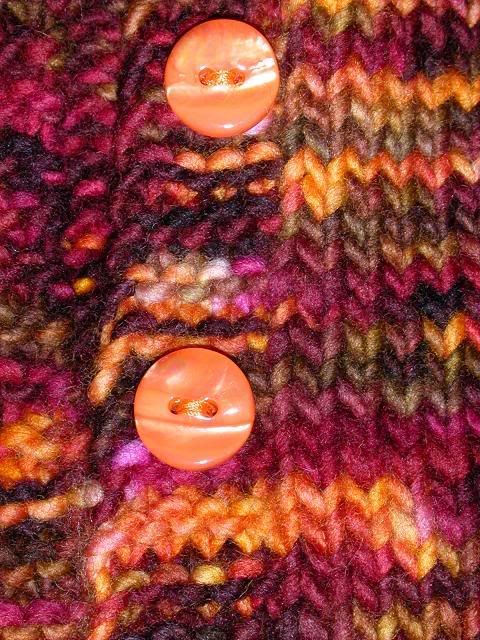 I found these buttons at my LYS also; I was going to go with something plain and boring until my co-worker there coaxed me into some that were a bit more interesting. They sort of have the same shimmer to them as Paua shells or something... except orange.
I did not change much about the pattern itself; the main difference was longer sleeves and longer in length in general. I ripped the bottom out twice (past the two inches of seed stitch) to add about four inches to the overall length. A pain in the neck, but if I hadn't, I wouldn't be happy with the darn thing.
I am happy with it, by the way. I bought the yarn knowing that it will sooner or later pill like a bitch and I'll have to buy myself a sweater shaver. Such is life. But it is SO soft, it is good even up against bare skin! Seriously, this wool feels like butter.